Cowell Artists, Authors and Actors
Cowell Artists
Artwork of Jasper Rose
Artwork of Mary Holmes
Eloise Pickard Smith Gallery: Warp & Weft
Alumni Art Show
---
Cowell Authors and Actors
We spoke with some Cowell alumni who have pursued careers as authors and actors. Here you will find interviews and examples of their works.
If you would like to nominate an alum to be featured here, email us at cowellreunion@ucsc.edu.
Adilah Barnes (Cowell '72)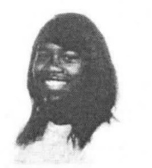 Adilah has had a multi-faceted career as an actor on the stage, screen and television, author, mentor and educator. Read more about her career at www.adilahbarnes.com.
View the interview with Adilah Barnes.
View Adilah's Demo Reel 2020.
Watch Adilah reading from her biography On My Own Terms: One Actor's Journey.
Read Adilah's interview with the UCSC Black Alumni Association, Fall 2021.
David Stanford (Cowell '72)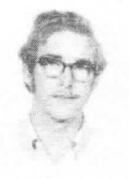 David has worked in book editing for decades and in the last 20+ years has been an independent editor. Read about his work here.
David has worked with Garry Trudeau to edit Doonesbury books for over 40 years and edits the Doonesbury.com website. He is also a cartoonist in his own right. View David's cartoons here.
Diane-Barratt Lucas Walton (Cowell '71)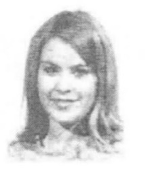 Diane graduated in History and obtained a law degree from UC Davis. For many years she has worked as an editor for a legal publisher. She has pursued her passion for theater as a writer and director in theater venues in the U.S. and Europe.
View the interview with Diane Lucas Walton.
Diane reads from her one-person play, Buddha's Aunt.
Read background on the inspiration for the play Buddha's Aunt.
Frank Abe (Cowell '73)
Frank pursued a career in theater and went on to work in radio and local government. He became engaged in researching the history of Japanese-American resistance to incarceration during World War II. His research has led to a PBS documentary, Conscience and the Constitution, several edited works, and a graphic novel.  Frank will soon be working on a stage play. His engagement with this issue has led him to become an advocate for redress for the wrongs of the incarceration camps. Read Frank's biography here.
View the interview with Frank Abe.
View a clip from Conscience and the Constitution.
Read more about Frank Abe's work on his website, www.resisters.com
Frank reads from his graphic novel, We Hereby Refuse. Frank introduces this clip:
One of the three main characters, Hiroshi Kashiwagi, returns to Sacramento after the war only to find old friends from Tule Lake ignoring and ostracizing him with the derogatory term of "no-no boy" ... a division in our community that exists to this day. And Hiroshi, working as a librarian after the war, describes how attorney Wayne Collins spent a decade to win back the citizenship he had renounced at Tule Lake.
Malcolm Taylor (Cowell '72)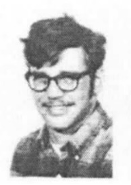 Malcolm Taylor graduated with a degree in Art and went on to be a middle school English teacher.  In retirement he was active in community theater in Anacortes, WA. Sadly, Malcolm passed away in 2021. His family shared these photos from his many community theater performances.  More information on Malcolm can be found here.
View a presentation of Malcolm's many roles on the stage.
Patricia Nelson Limerick (Cowell '72)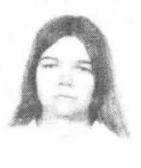 Patty is Director of the Center of the American West at the University of Colorado. She is a prolific writer with a long list of publications. 
Read Patty's bio here.
Sample recent entries to Patty's blog here.