Cowell Programs
Follow the Cowell & Stevenson Events Calendar to be in the know of all Cowell programs and activities!
Instagram @Cowell.UCSC
Join the Cowell Newsletter here!
Cowell College students and staff provide a wide variety of events and programs of interest to the college community. Students are invited to visit Cowell's Programs & Activities Office to offer to get involved in event planning at the college. Cowell residents may also work with their Resident Assistants to help put on their house-based events.
There are many ways to get involved.
Student vision and energy is essential to the community created each year; join a planning group already underway or propose something new.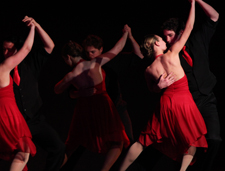 Tan Groupe at Buenos Aires College Night / Habitat for Humanity work day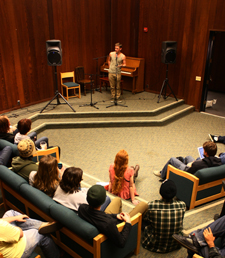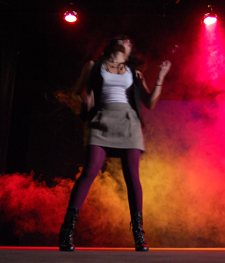 Open Mic in the Fireside Lounge / Air Band contestant extraordinaire!
The Cowell Programs & Activities Office is located at Cowell Room 133, located at the top end of the hallway that runs past the Cowell Coffee Shop. We're just across from the Cowell Senate Office (Room 135).