Dizikes Art Cases
The Dizikes Art Cases showcase art by individual students, works along thematic lines provided by a number of contributors, pieces produced by students in Book Arts classes at the Cowell College Press, or displays that complement college events.
The cases are located in the hallway outside of the Cowell Fireside Lounge, just around the corner from the entrance to the Dining Hall.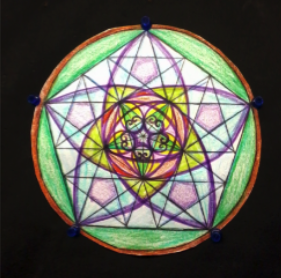 Students: Want to Get Involved?
The Dizikes Cases Curator is looking for student artists to be showcased! We feature all types of visual art including drawings, paintings, photography, sculptures, needlework, mixed media, etc. In the past, there have been several remarkable showcases, even a student's collection of unusual neckties. Anything can be art, and the Dizikes Cases curator would be happy to learn about your display collections or visual creations.
If you are interested in a possible showing, please email curator Evita Lobo at dizikesart@gmail.com to arrange a time to view and discuss your art. The dimensions of the cases are 8 ½ feet in length, 3 feet 2 inches in height, and 11 inch in depth. They are locked at all times. A numerous amount of media can be featured, such as ceramics, woodwork, textiles, and traditional art. If you're interested in receiving emails about current showings, get added to 
the email list by contacting dizikesart@gmail.com with the subject
as "email list." 
History of the Dizikes Cases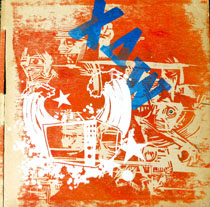 Once upon a time, in place of the Dizikes Art Cases were shelves where students and faculty could leave their bags and books before entering the dining hall. The shelves were used infrequently and became an eyesore due to misuse. Fortunately, along came John Dizikes (diz-zee-kez), a founder of Cowell College and former provost. A strong supporter of the arts, John decided to fund a display case for student art. At the time, there were limited opportunities for students to display their work--the nearby Eloise Pickard Smith Gallery typically featured professional artists. John also reserved the Dizikes Cases curator position for students. Thus, the Dizikes Cases were founded to both showcase student art and give students themselves the opportunity to decide how their work would be represented. To this day, John's vision remains to be a unique feature of Cowell College.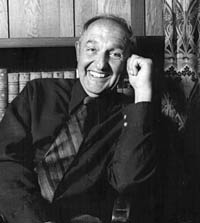 More on John Dizikes
You can often spot John Dizikes walking to and from campus to check his mail. Long retired, John is still a fixture of the UCSC and Cowell communities. He was a founder of Cowell College and was Provost from 1979-1983.  While holding this position, John and his wife Ann were known for the weekly gatherings of students at the Provost's House just before College Nights.  Before year's end, every on-campus Cowell student had been invited to join them. John has written several books including Sportsmen and Gamesmen (1981), Yankee Doodle Dandy (2000), and Opera in America (1993), which won the National Book Critics Circle Award in Criticism. John and Ann are beloved within the Cowell community, and are still honored with a yearly Dizikes music festival, usually occurring in the fall.