Cowell Commencement 2021
Watch the Cowell College 2021 Virtual Commencement Videos and Slides Here
Saturday, June 12 at 1:30 PM (PDT): Watch our Live Youtube Premiere
CONGRATULATIONS COWELL CLASS OF 2021!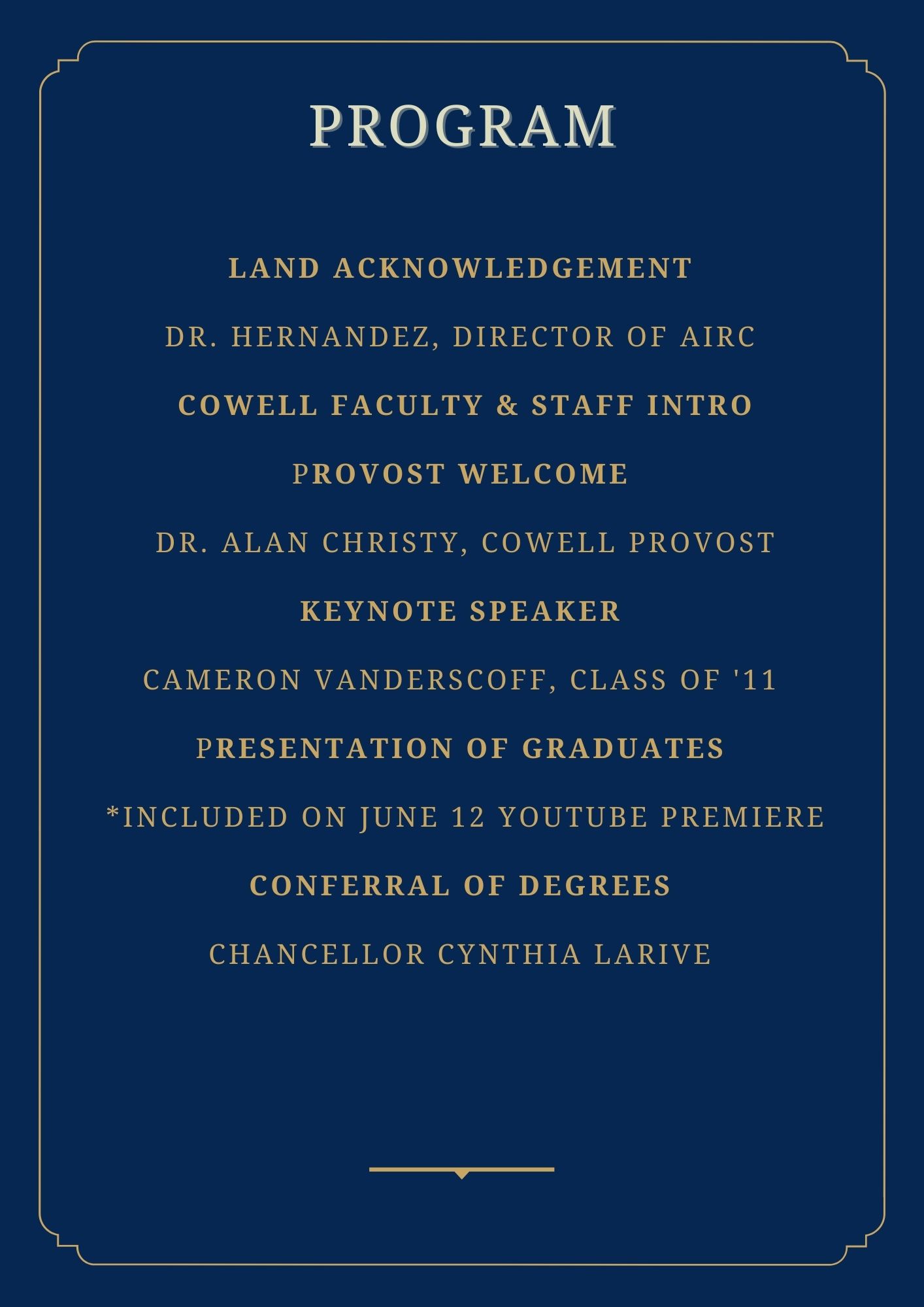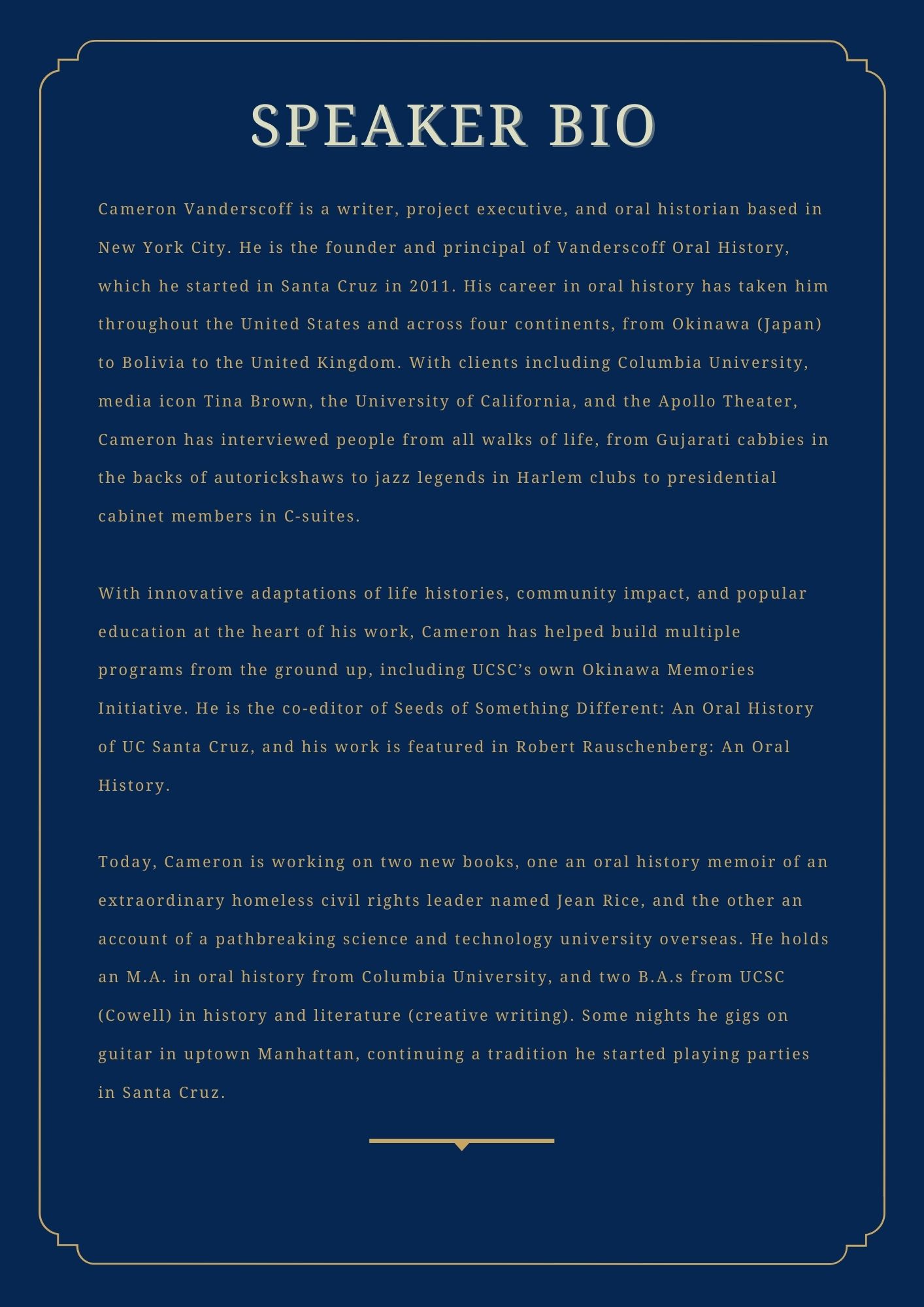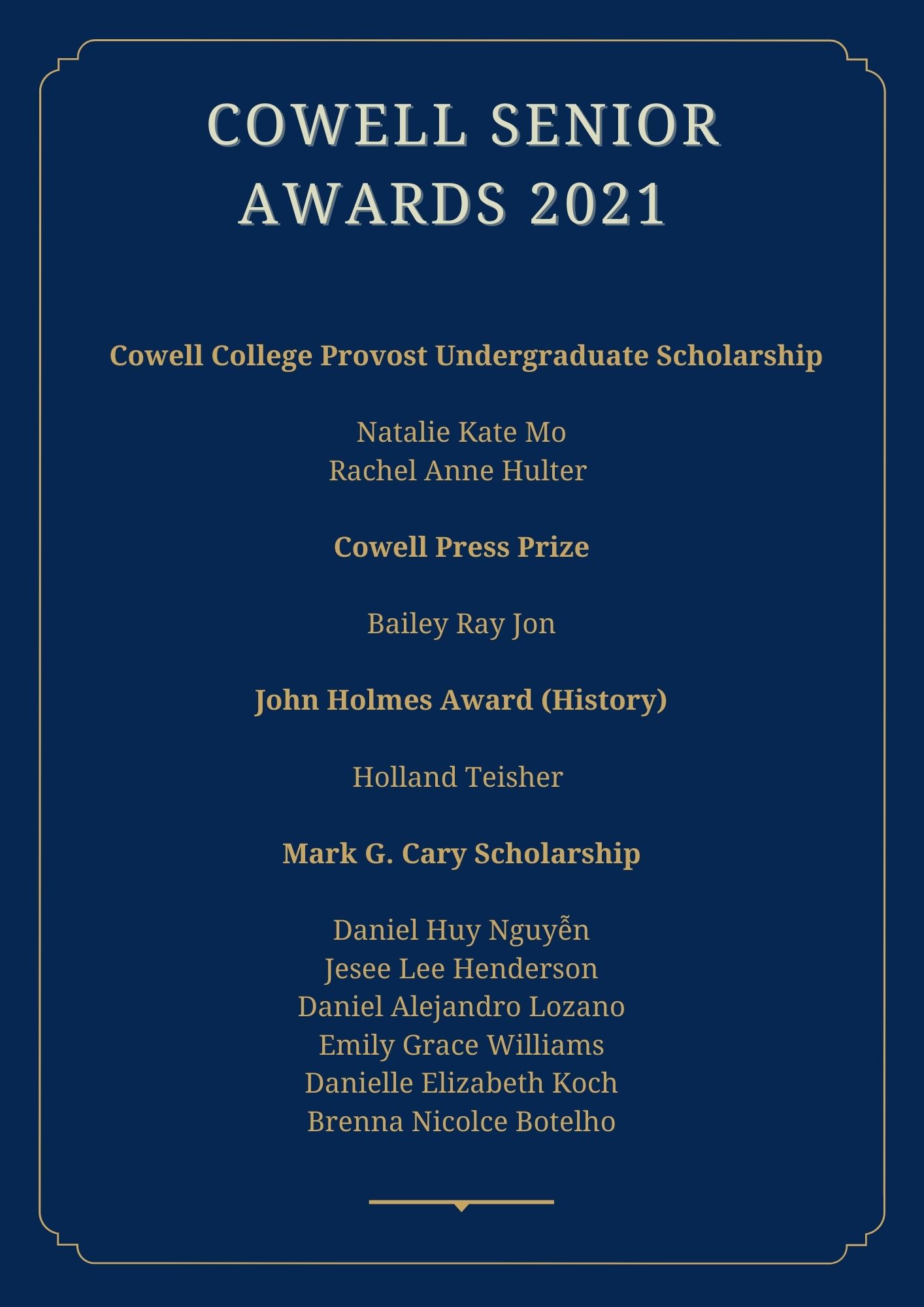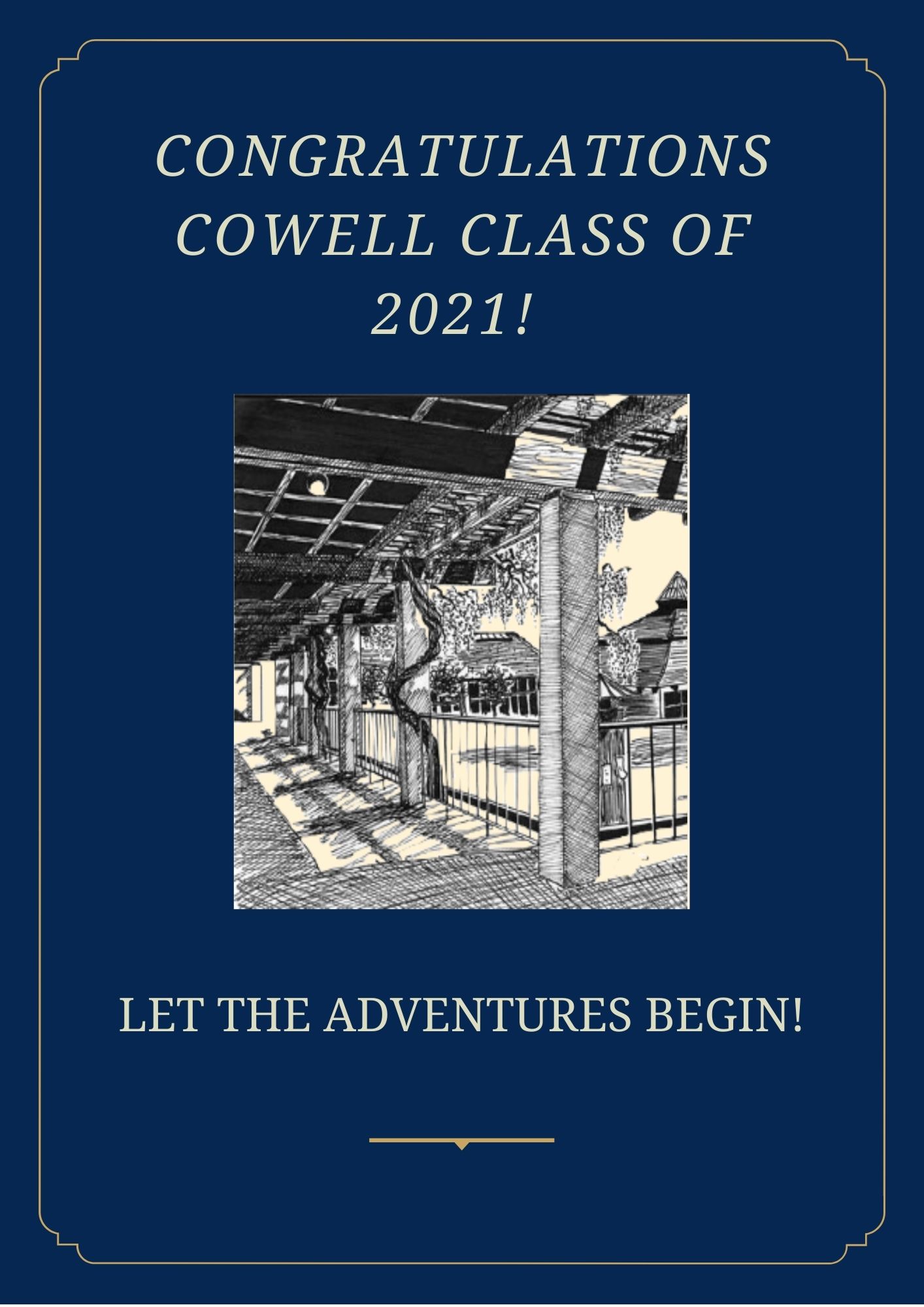 Dowload Commencement Program Here: activities/commencement/cowell-21-2-program.pdf#program21
CONGRATULATORY MESSAGES FROM COWELL ALUMNI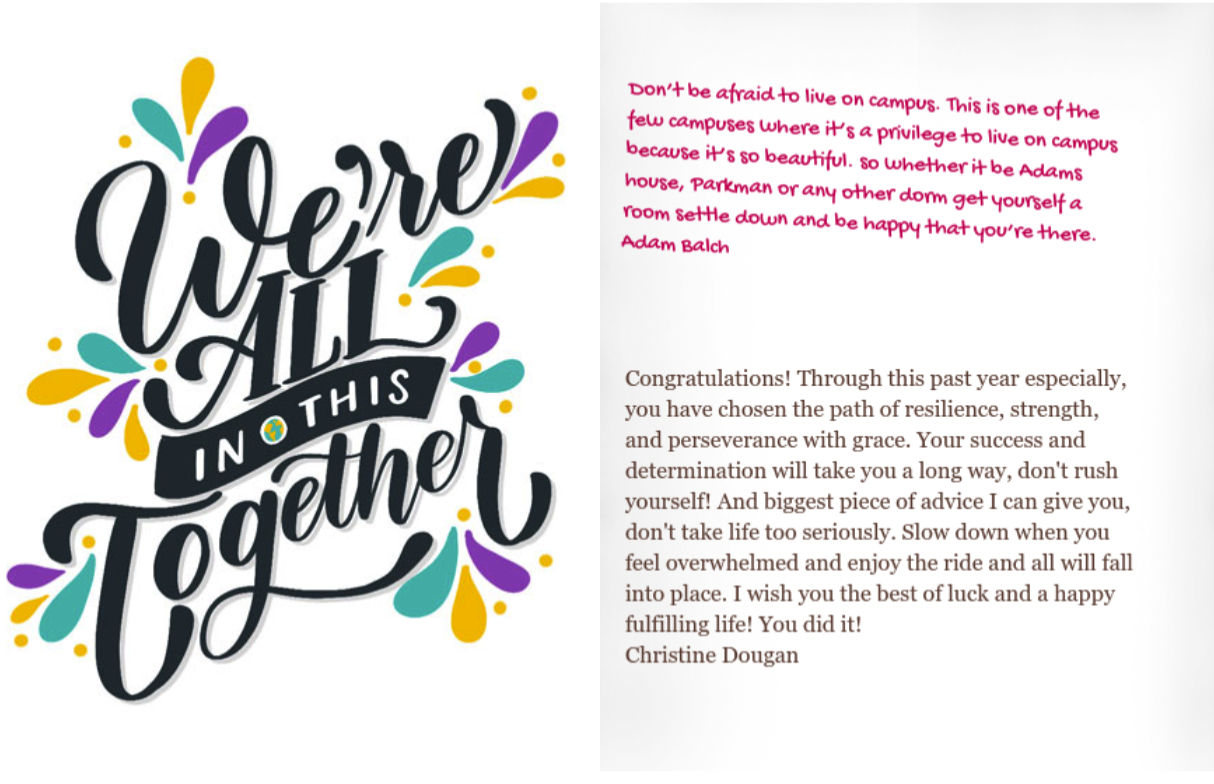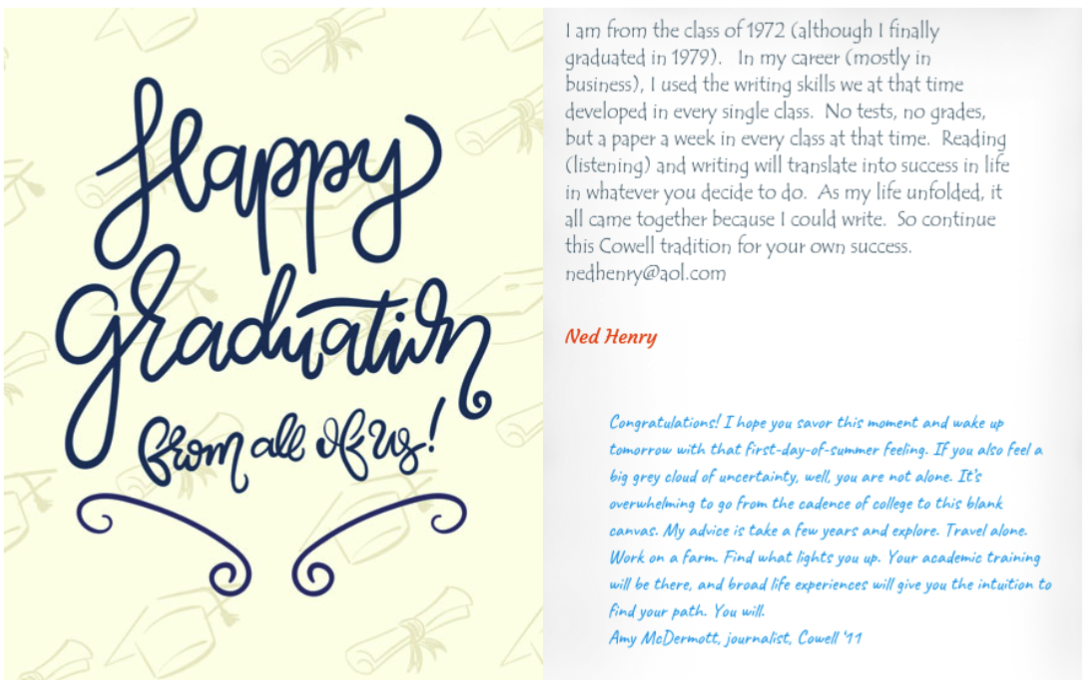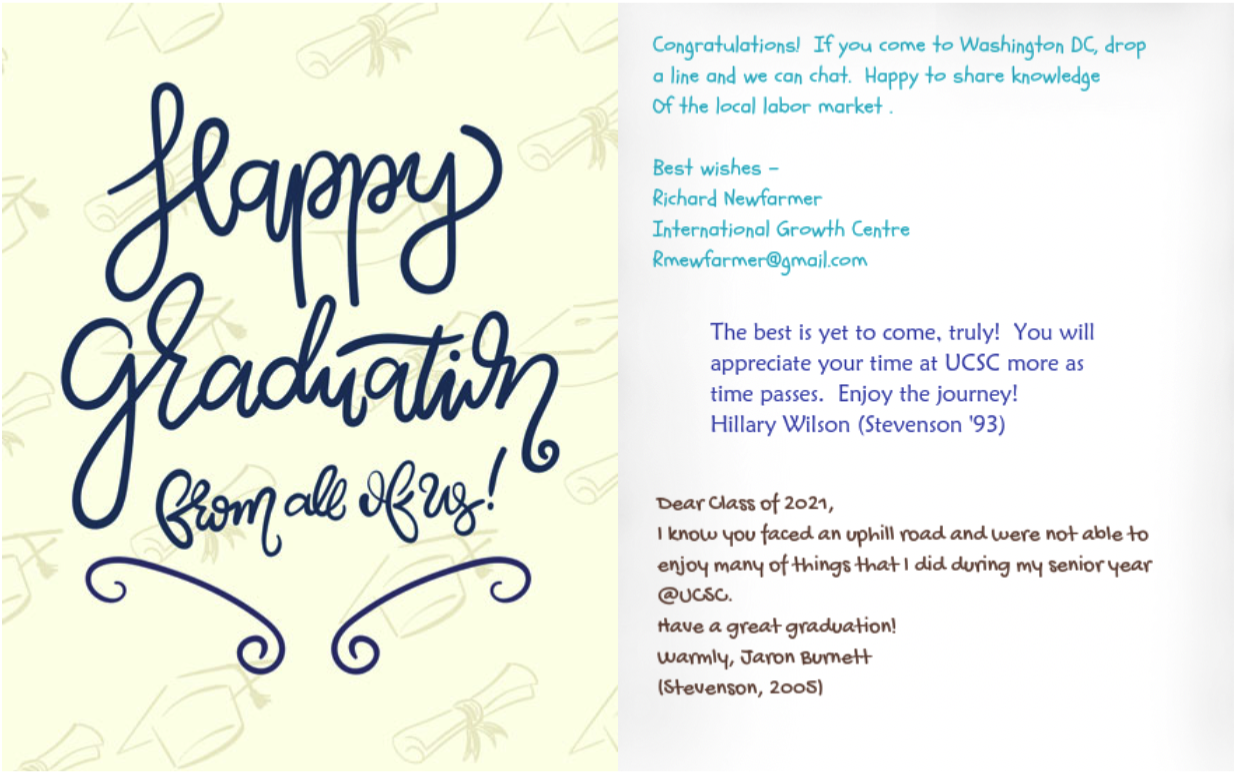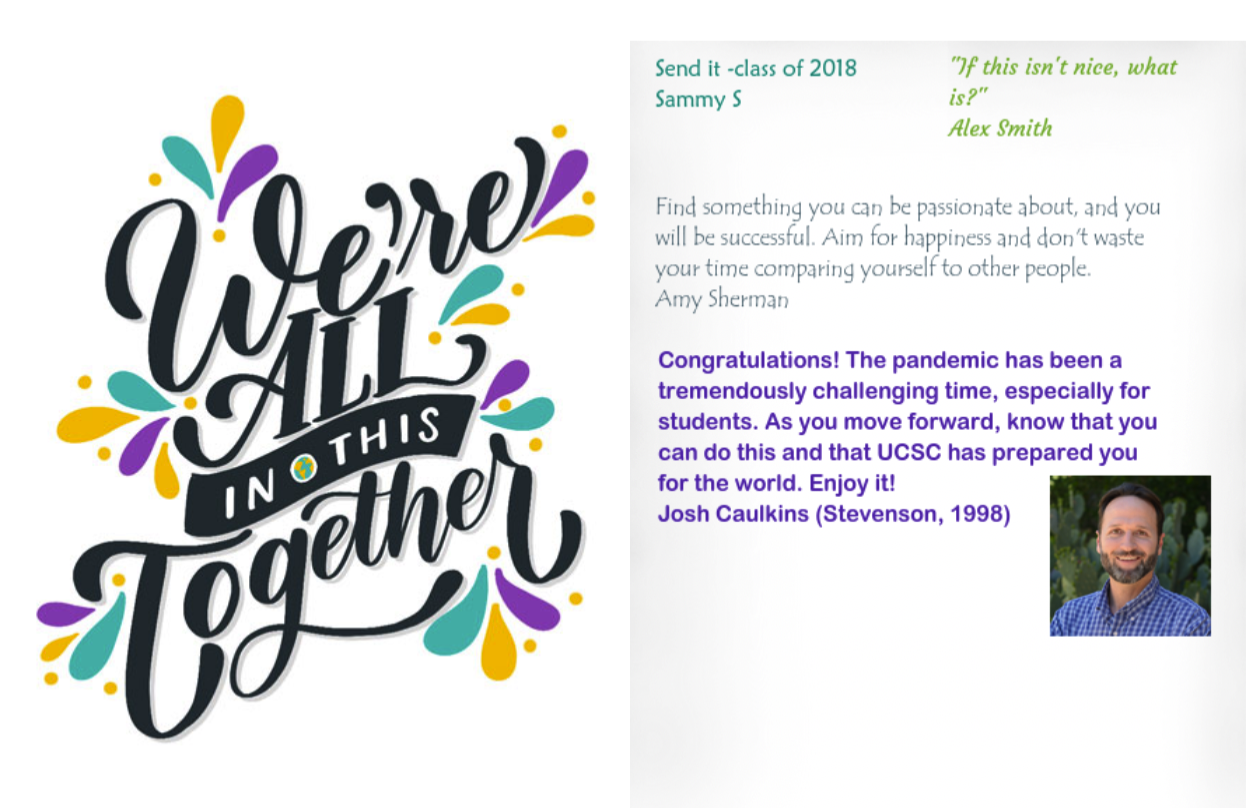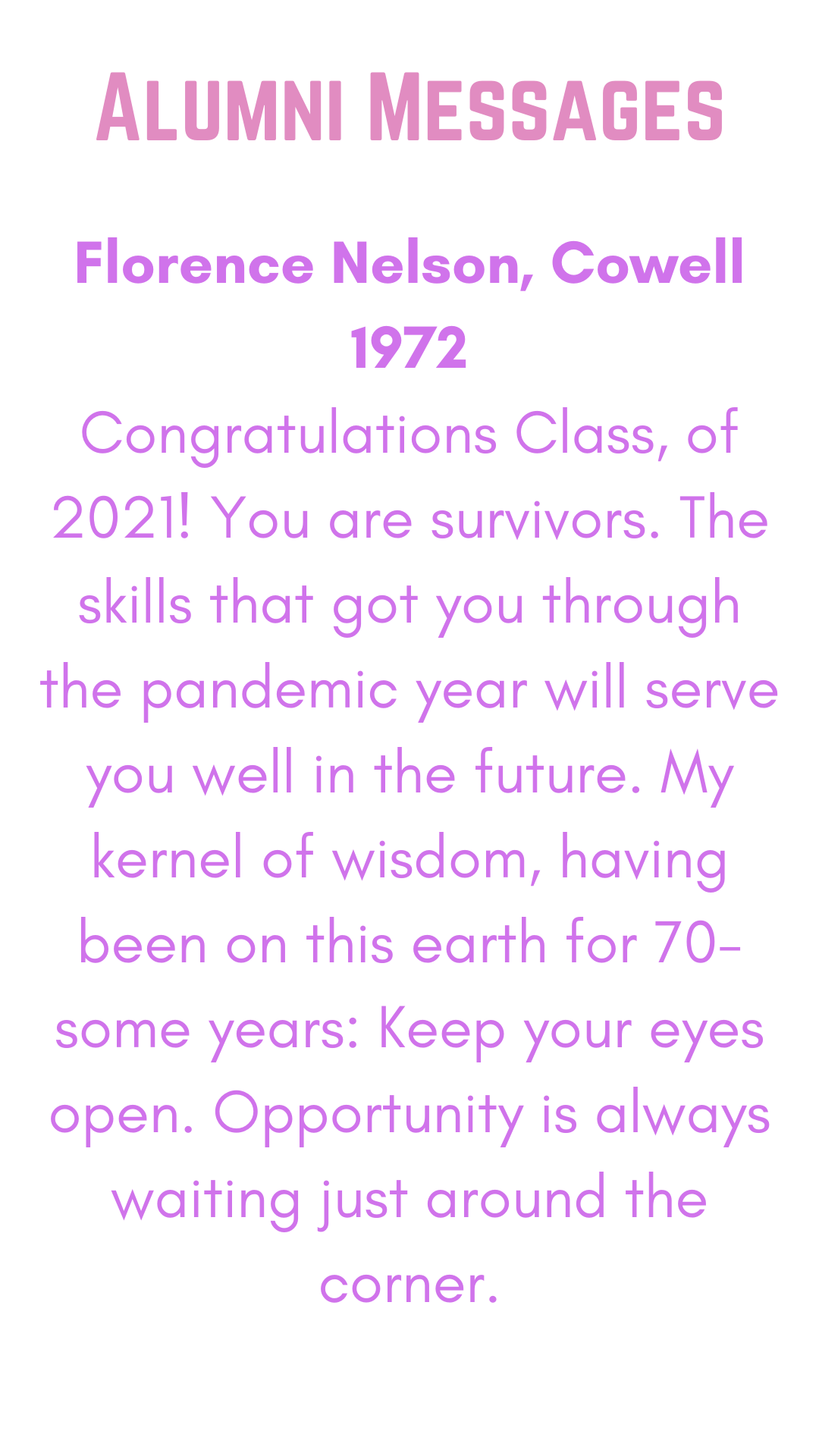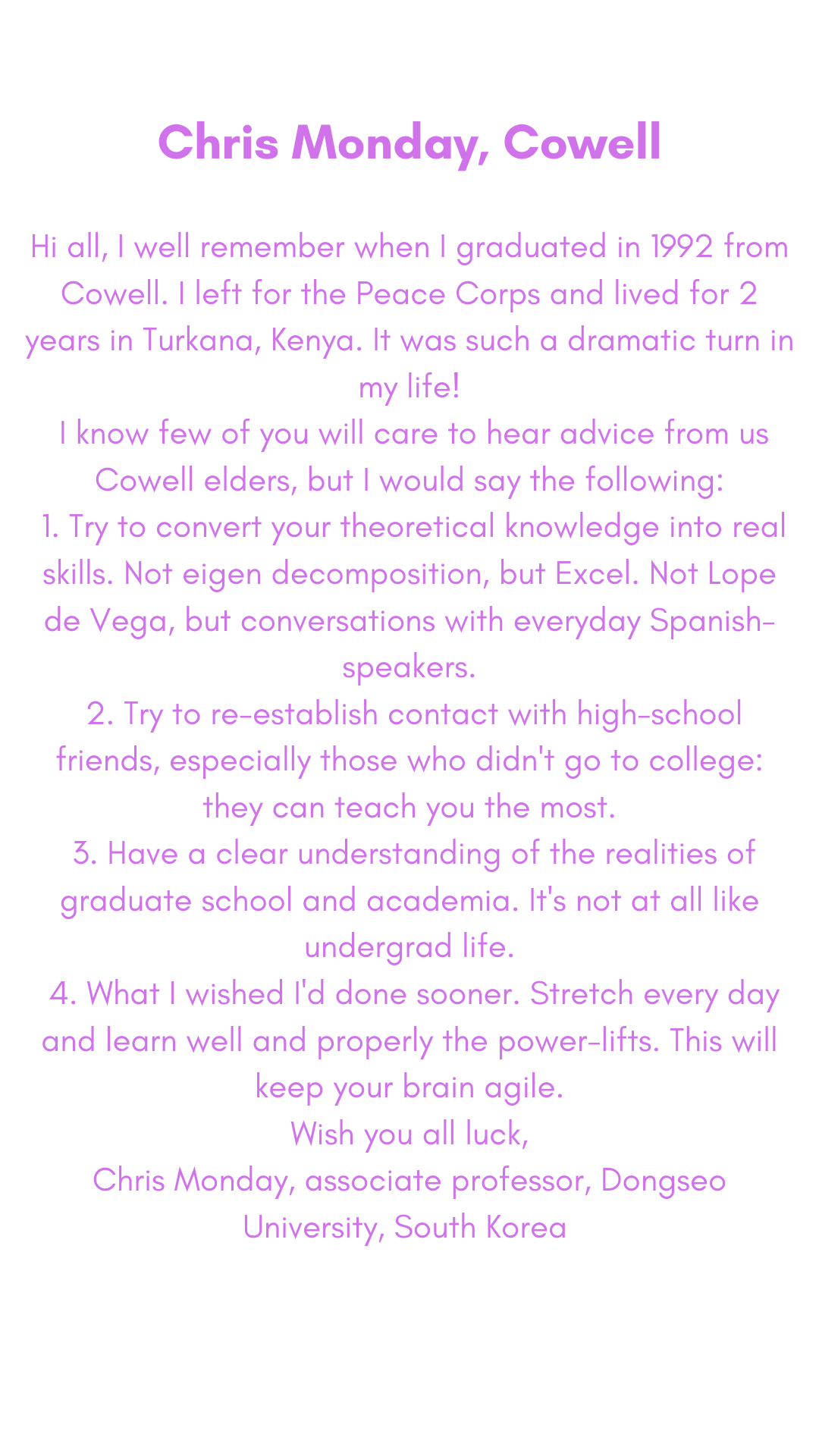 Video Message from Alumna Nadene Thorne Here
Download all messages here: activities/commencement/cowell-congratmessages21.pdf#Cowell Congratulatory Alumni Messages 2021
COMMENCEMEMNT 2021
A message from the Chancellor:
Dear Banana Slugs,
As winter quarter ends, we look toward spring and with it the opportunity to celebrate our graduating students. It is so important to honor your successes and how much you have achieved while living through a global pandemic. Last year, we held remote commencement ceremonies and we will do so again this year to ensure that no matter where you are, you can celebrate! 
To participate in virtual commencement, graduating students must register. Registration for commencement will be open from Monday, April 26 - Wednesday, May 19. Visit our commencement website for more details about registration. We are once again sending gift boxes to help you and your family celebrate. Make sure you request your gift box by April 15 at 11:59 PM and please ensure you use your correct mailing address. The link to register for a gift box is also available on the commencement website. Students who will not be participating in virtual commencement but would like to receive a gift box may also register here. 
With the changing nature of the pandemic, the state, county, and UC restrictions on in-person gatherings are unknown for June. However, we are still investigating ways to make commencement special for those graduating and will keep you updated as plans develop and if new opportunities emerge. 
While I wish we could be together in-person, I am so grateful to the many people who have worked hard to develop our remote commencement ceremonies. And I could not be more proud of your achievements. You deserve to have these achievements celebrated and I look forward to our remote celebration in June and an in-person celebration when it is safe to do so.
Remember, no matter where you are, you're still a Banana Slug. Stay safe, stay well, and stay connected. 
Sincerely,
Cindy Larive
Chancellor, UC Santa Cruz
IMPORTANT NOTICE REGARDING COVID-19
The central commencement site: commencement.ucsc.edu is the most up-to-date resource for questions related to the COVID-19 pandemic. 
INFORMATION FOR GRADUATES

Please read thoroughly Cowell's Information for Graduates page and make sure to register to participate in Cowell's Commencement 2021. 
Cowell Commencement keynote speaker
Information about the Keynote Speaker for 2021 will be posted soon.