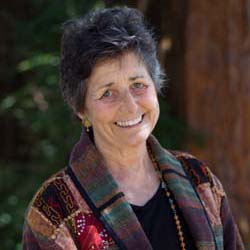 Our very own Cowell Provost has been selected as the recipient of the Lifetime Achievement Award from The International Society for Justice Research (ISJR)!
Every year the ISJR receives nominations for individuals who best exemplify their goals.
This award recognizes longtime scholars for
dedication and service to ISJR; and/or
a significant contribution to the understanding and application of justice theory and research over an entire career with a definable body of work in one or more of the following areas:

teaching, mentorship, and training
theory
research
publication record
While the recognition from ISJR is a pleasant surprise, those of us who know of Faye and her work in the field of social justice know she is very deserving of this distinction. Faye began her work in the field with research in gender, discrimination and affirmative action. She has published numerous articles and books on the subject of prejudice in the home and work place. Faye continues to be active in the field with the numerous projects that she heads and the classes she teaches.
Congratulations to Faye Crosby!
If anyone is interested in reading Faye's publications on social justice, please visit her UCSC bio page, or her Social Psychology Network profile at http://crosby.socialpsychology.org for more information.